Gold Rush Masters Regatta
May 20th, 2023
Hosted in the California State Park, Nimbus Flat, Lake Natoma, Gold River, CA.
The Sacramento State Aquatic Center would like to welcome everyone to the Gold Rush Masters. The Gold Rush Masters will be held on Lake Natoma at the Nimbus Flat State Park. We are fortunate to have such an amazing venue and ask that everyone respect and follow State Park rules and guidelines.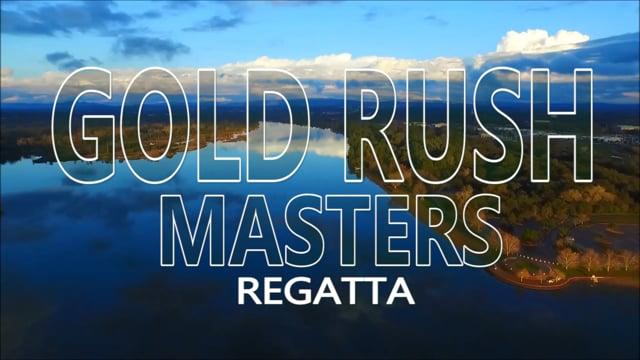 2023 Gold Rush Masters Race Schedule
Event Information
Regatta Packet
Please see the official regatta packet for all racing information.
2023 Gold Rush Master Regatta Packet
Schedule & Results
Heat Sheets - Here Now
Admission
No admission fees.
Parking
Event parking is $10.00 per vehicle and in the Nimbus Flat State Park.
Directions
From Highway 80
Heading West from Auburn or East from Sacramento or San Francisco take the Sierra College Blvd. exit (in the City of Rocklin) and turn South on Sierra College Blvd. In about 6 miles Sierra College Blvd. becomes Hazel Ave., continue South through the town of Orangevale and finally across the American River, turn right onto Tributary Point Drive, follow signs into event parking.
From Highway 50
Heading West from Lake Tahoe or East from Sacramento or San Francisco take the Hazel Ave. (Exit 21). From the west: go straight off the freeway onto Tributary Point Drive, follow signs to event parking. From the east: Turn left onto Hazel, turn left onto Tributary Point Drive and follow signs to event parking.
Team and Private Shade Tents
Each team may rent a tent along the finish line area by completing the Gold Rush Masters Tent Reservation Form in the packet and paying the fees. There are no private shade tents allowed along the finish line or in the boat storage area.
Trailer Parking
Trailers must be parked in the "normal" trailer parking (unpaved area) located around the perimeter of the main parking lot in Nimbus Flat State Park. Trailers are not permitted in the back parking lot or in any paved parking spaces. No parking is permitted in "loading zones."
Trailers must arrive on Saturday May 20 between 6am and 6:30am (Contact the AC if you need special arrangements). The park will close at dusk (sunset is at 8:09pm). See 10d for additional parking options on Friday.
No boat trailers or shells may be stored at the Aquatic Center. All crews will launch from the finish line area @ Nimbus Flat State Park. All trailers must arrive prior to park closing on Friday, May 19. No Sunday arrivals.
Volunteer Opportunity
Sign up here
Forms and Maps