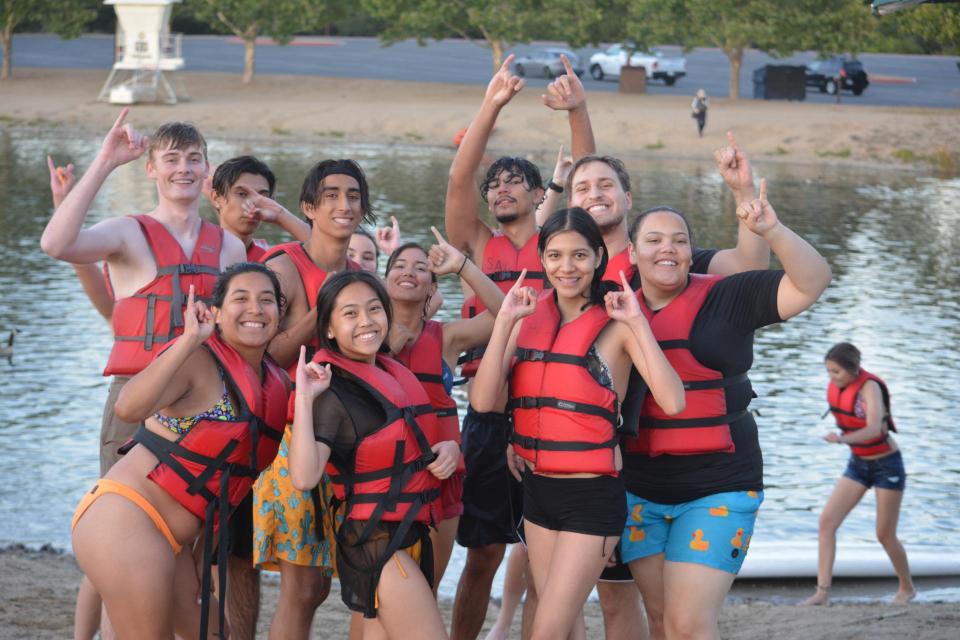 Welcome Sacramento State Students to your Aquatic Center. We are excited for you to come join us out on the water! Below are the opportunities we have for current Sacramento State Students:
Hornet Day at the Lake – August 27
Join the Aquatic Center on August 27th from 10:00 AM to 6:00 PM to kick off the Fall semester with Hornet day at the Lake.
The Aquatic Center will provide all 2022 Fall students with free rentals on Kayaks, canoes and stand up paddle boards.
KSSU will be out providing music, we will have food trucks and much more! Stay tuned for more information!
Volleyball, basketball and our Water Enrichment Course available!
Boat Rentals
For Spring 2023 FREE boat rentals for Sac State students on the following dates:
March 17
March 23
April 7
April 21
May 19
May 19
Fall 2023
August 26
September 1
September 15
September 29
October 13
November 3
Pricing for Sac State Students
All equipment rentals are charged by the hourly rate listed below and prorated to the nearest quarter hour.