These clinics are designed for the water skier or wakeboarder who wants to learn more about tournament skiing. Riders are encouraged to bring their own gear. However, we provide students with equipment such as skis, helmets, wet suits, ropes and lifejackets. These clinics will help if interested in joining the Sac State Water Ski Club or Sac State Wakeboard Club.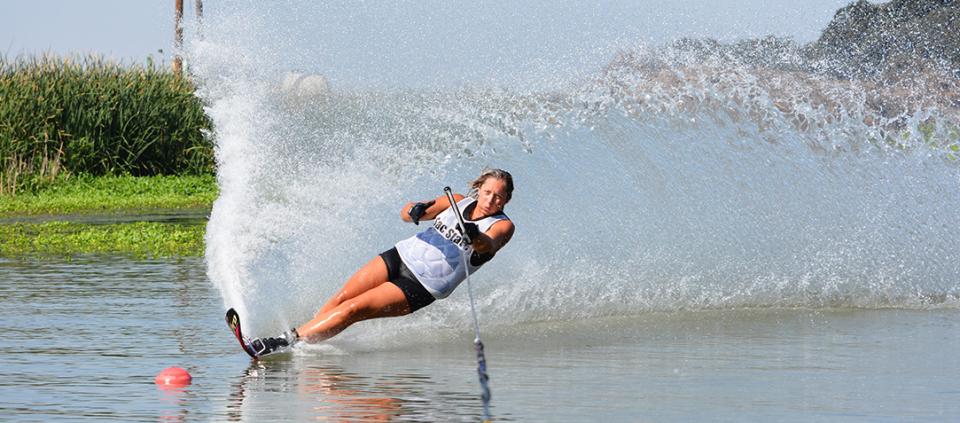 Waterski Clinic
Cost: $70.00 per semester
ADVSKI01 Tuesday – Thursday 8am-12pm
March 5 – May 7, 2020
Wakeboard Clinic
Cost: $70.00 per semester
ADVBOARD01 Friday 10am-2pm
March 6 - May 8, 2020
For Tournament Information contact
Sacramento State Water Ski Club
Contact Sac State Sports Clubs
Sacramento State Wakeboard Club
nicolasdecarli@csus.edu or kellyvolken@csus.edu
Catch a Ride Day at the Lake
"Sac State Open Ride/Ski Day"
Must Pre-register
Call: 916-278-2842 x 9
Date: September 11, 2020 Time: 10:00 a.m. – 4:00 p.m.
Place: Folsom Lake
Cost: $15.00 per ride
(Meet Boat @ Folsom Point)
Equipment Supplied or Bring your own. Only $15 a ride (covers gas & T-shirt). Minors must have a parent on site to sign a release.
(California State Park "Parking Fees" apply)