This class is for all of those people who have sat in a canoe and paddled around in circles making the sport of canoeing look like a chore. We will teach you to paddle straight and rescue yourself in the event of a capsize. You will be surprised at how much there is to learn.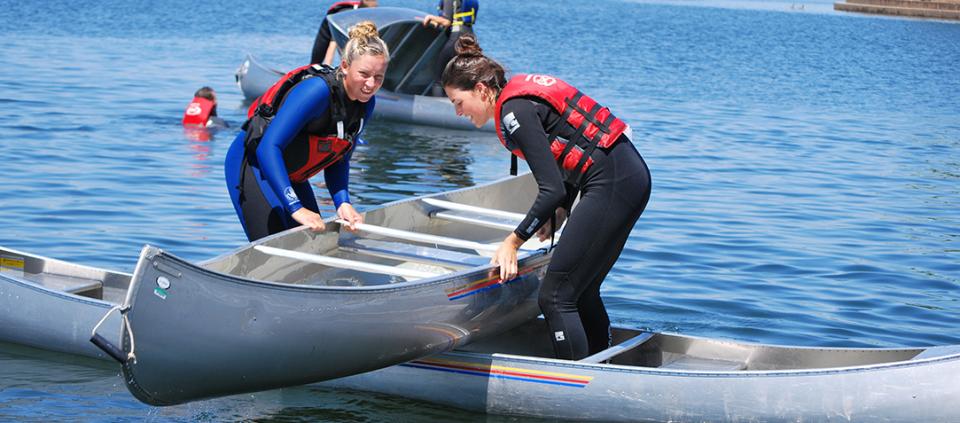 Course Details
Length: 3 Hours
Minimum Enrollment: 3
Maximum Enrollment: 16
Minimum Age Requirement: 12
Pricing
General Public: $70
CSUS Alumni: $65
Affiliates: $60
Sac State Students: $50
What to Expect
A swim test is required.
You will get wet! Bring a towel.
You should wear clothes that are comfortable and can get wet.
Most appropriate shoes are tennis shoes.
NO FLIP FLOPS!
The Front Office staff can hold your keys during class.
Any other personal belongings may be stored in a $0.50 one-time use locker. (Takes 2 quarters)
Expect to arrive at least 15 minutes early to complete the registration and check-in process.
2023 Basic Canoeing Class Schedule
| Section | Date | Day | Time |
| --- | --- | --- | --- |
| CANOE01 | June 18 | Sun | 11:30 AM – 2:30 PM |
| CANOE02 | July 23 | Sun | 11:30 AM – 2:30 PM |
| CANOE03 | Aug 20 | Sun | 11:30 AM – 2:30 PM |
| CANOE04 | Sept 10 | Sun | 11:30 AM – 2:30 PM |
| CANOE05 | Oct 8 | Sun | 11:30 AM – 2:30 PM |