Boy/Girl Scouts
Merit Badge Program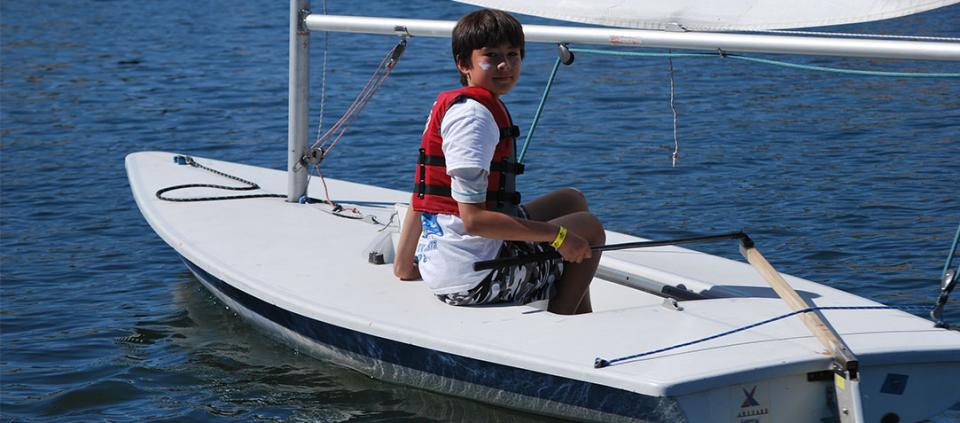 We offer instruction for Merit Badges for boy scouts. This can be done either in our summer camp programs, individual basis for full troop certification. Boy Scouts are asked to complete their BSA worksheet prior to the actual water training. Boy Scouts are required to supply the merit badge cards to be signed after the training is completed.
We offer instruction for the following Merit Badges
Canoeing
Kayaking
Motorboating
Swimming
Small Boat Sailing
Water Sports (formerly Wakeboard/Waterski)
Whitewater
Rowing
Kayaking BSA
Boardsailing (Windsurfing)
Stand Up Paddle Boarding
Some of these badges are available through our summer camp programs on an individual basis. If you would like to schedule a troop certification with our instructors, please fill out a Youth Group Request Form Reservation Request Form and fax it to our office at 916-278-1105 or emailed at aquaticcenter@csus.edu
Note: Before instruction, we will need BSA blue cards filled out and the merit badge's corresponding worksheet completed prior to going on the water for the practical portion of the merit badge. You can find the merit badge workbooks online or click on the merit badge you would like to complete and fill out the paperwork before you arrive at the Aquatic Center.
Cost
2 hours
$25.00
3 hours

$30.00

4 hours
$35.00
5 hours
$40.00