This membership includes access to the weight room and erg loft. Rowing Members are entitled to the use of eight (8+), four (4+), two (2+/2X), and one (open water 1Xs) person shells.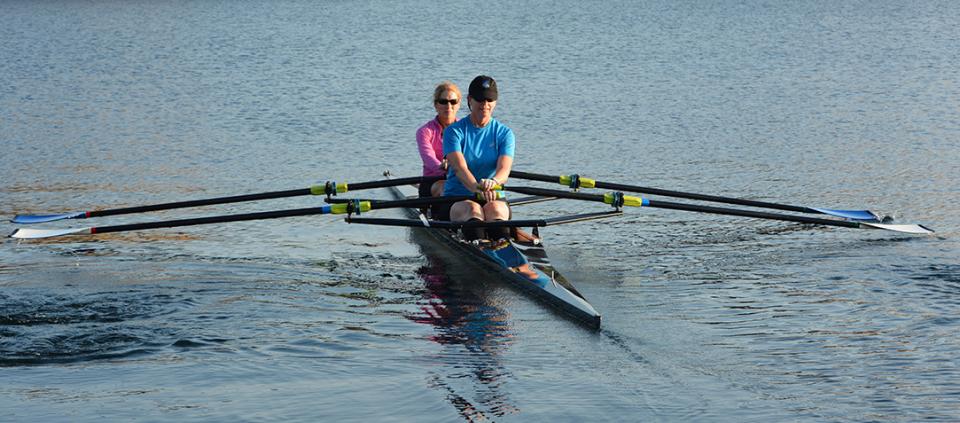 Prerequisite: You must be checked out on at least one type of rowing shell through and Aquatic Center class or private lesson to purchase this membership.
Special Note: Members wishing to use any eight, four or two person rowing shells must fill out an Equipment Request Form at least one week prior to use. These forms are submitted to the Front Office and must be approved by the Rowing Manager. All members wishing to use the boat must be in good standing as a Rowing Member and be checked out on that type of boat prior to submission of the Equipment Request Form.
New membership signups are done in Aquatic Center front office Monday through Friday (memberships cannot be done on the weekends or on a holiday if it falls on a weekday.) New members will need to fill out membership paperwork and an Aquatic Center waiver card. Each member will then get their picture taken and will receive a membership card that must be carried with them while at the facility. Everyone must be present to sign up for a membership.
Members under 18 years of age must have written parental consent on file to be at the facility without a parent/guardian present.
Aquatic Center members are subject to gate hours.
Members sign in and out at the front office to enter what equipment each member will be going out on the water in or what part of the facility they will be using.
We ask all members to follow the Aquatic Center Facility Guidelines and Membership Code of Conduct.
All memberships are final, non-refundable or transferable. Changes cannot not be made to the membership after sign up. Membership (gate) hours are subject to change. Access to equipment may be limited or restricted due to course offerings or Special Events.
| Membership Type | Year | 1/2 Year | 1/4 Year |
| --- | --- | --- | --- |
| Individual | $450 | $260 | $190 |
| Family* | $675 | $390 | $310 |
*Family memberships are defined as families living in the same household and may have 2 adults and two children ages 5 to 17 years old (children that are 18 and are still enrolled in high school may be added also.) If there is a family member that is 65 years or older and living with the family, they may be also added to the membership at an additional fee.