Katie Haverluk
Capital Crew Boys Head Coach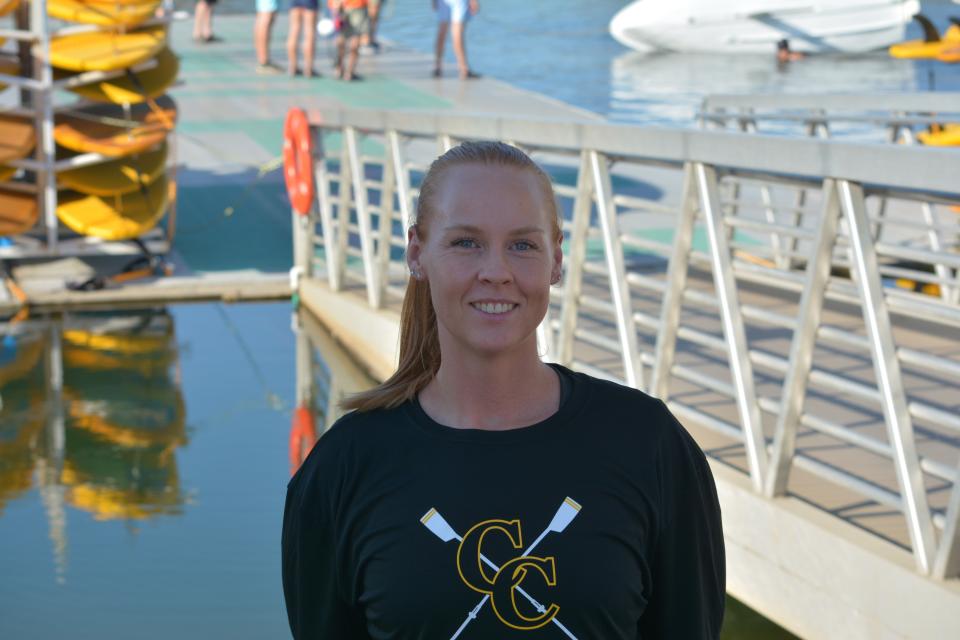 Katie began rowing at the Aquatic Center, 1st with the Learn To Row & Summer Rowing Programs, then became a member of Capital Crew. After a successful 2 year with Capital, Katie was recruited to Cal where she competed on the Varsity level in the JV8+ and V4+ boats her first year, winning two NCAA Team National Championships, back to back in 2005 & 2006.
After graduating, Katie moved to Washington D.C. for work, then abroad to Sweden and the United Arab Emirates. Upon moving back to the States, Katie has been a personal trainer and strength and conditioning coach, where training youth athletes and their parents led to an excited return to Capital Crew and the Aquatic Center.
What is the best part about working at the Aquatic Center?
"Returning to the Aquatic Center and Lake Natoma is such a privilege. Being able to pass on the knowledge I learned here, to a new generation, is incredibly special"